Senior Movers
We Provide Specialized Understanding and Care for Our Senior Moving Clients
Caring and Professional Senior Moving Services by Two Veteran Movers
Senior Moving is a unique and dynamic process, and we understand its intricacies. At Two Veteran Movers, we pride ourselves on our ability to Adapt and Overcome, just as veterans do. HOOAH! As dedicated senior movers, we offer unparalleled service to ensure a smooth transition for our senior customers.
Every Senior Move is distinctive, presenting its own set of challenges. Our mission is to alleviate the stress associated with relocation for our senior clients. We pay extra attention to safeguarding precious belongings, ensuring the utmost care, right down to keeping the family pet safe indoors. Many of our senior customers are veterans themselves, sharing the bond of brothers in arms!
Our ultimate goal is to provide each customer, especially our senior clientele, with a joyful and positive moving experience.
Our experienced senior movers can assist with moves between homes, to retirement residences, or nursing homes. With our expertise, rest assured that we can get the job done efficiently and professionally."
In this revised version, the content is optimized for SEO while emphasizing the care and professionalism offered by your senior moving services.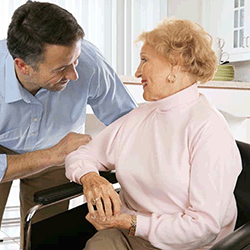 Why Small Details Matter for Our Senior Clients
In the golden years of our Senior clients, every small detail holds great significance. Some possessions are irreplaceable, and a single mishap can result in the loss of cherished memories. At Two Veteran Movers, we deeply grasp the importance of these details, and we meticulously plan for them in all our Senior Moves.
Our commitment is to treat your belongings as if they were our own, understanding their sentimental value. We take the utmost care to safeguard and transport your possessions, ensuring they arrive intact and unharmed. When it comes to Senior Moves, we go the extra mile to preserve what matters most.
Discover Hassle-Free Senior Moves with Two Veteran Movers!
Experience a stress-free senior move with Two Veteran Movers – it's as easy as 1, 2, 3, 4, allowing you to return to the joys of life while we handle the rest!
Step 1: Get Your Senior Mover Quote
Contact us at (970) 812-1616 to speak with a Veteran Moving Specialist and receive your personalized Senior Mover Quote.
Step 2: Schedule Your Senior Move
On your chosen moving date, we arrive promptly, ensuring utmost care for your senior's needs and preferences. We document the location and furniture, shield your possessions and surroundings with protective blankets and wrappings, and efficiently load the truck.
Step 3: Secure Transportation
We safely transport your cherished belongings to their new destination, unloading them into your new home.
Step 4: Quality Assurance
After completing the move, we conduct a thorough check to ensure everything remains in the same condition and is placed correctly which can be extremely important to our Seniors.
Moving can be a challenging experience for our beloved seniors, but selecting the right senior moving company shouldn't be. Call us today at (970) 812-1616, and let us take care of the rest, providing a seamless transition tailored to your senior's needs.