Secure Storage Solutions for Your Belongings
At Two Veteran Movers, we've partnered with a trusted public storage facility in your local area to provide you with a seamless solution for all your storage and delivery needs.
Our services are designed to make your life easier. Whether you're in the process of moving, renovating, or simply need extra space to declutter your home or office, we've got you covered.
Here's what we offer:
Secure Storage Solutions:
We understand the importance of keeping your belongings safe and sound. Our partner storage facility boasts state-of-the-art security measures, ensuring your items are protected 24/7. You can trust us with your valuable possessions.
Hassle-Free Moving:
Are you looking for a reliable moving service to transport your items to storage? We specialize in handling the entire process for you. Our professional team will carefully pack and move your items to our partner storage facility, taking the stress out of the equation.
Convenient Item Delivery:
When you're ready to have your items back, we've got you covered. Our delivery service is prompt and efficient, ensuring your belongings are returned to you in pristine condition. Just let us know when and where, and we'll take care of the rest.
Item Pickup from Your Storage:
Need something from your storage unit? No problem! We offer pickup services from your own storage facility as well. Just give us a call, and we'll arrange a convenient pickup time.
With Two Veteran Movers, you can enjoy peace of mind knowing that your belongings are in capable hands. We prioritize your convenience, security, and satisfaction throughout every step of the process.
When it comes to storage and delivery services, we're your trusted local choice. Contact us today to discuss your specific needs and to receive a quote. Let us simplify your storage and delivery experience."
Call us about Storage (970) 812-1616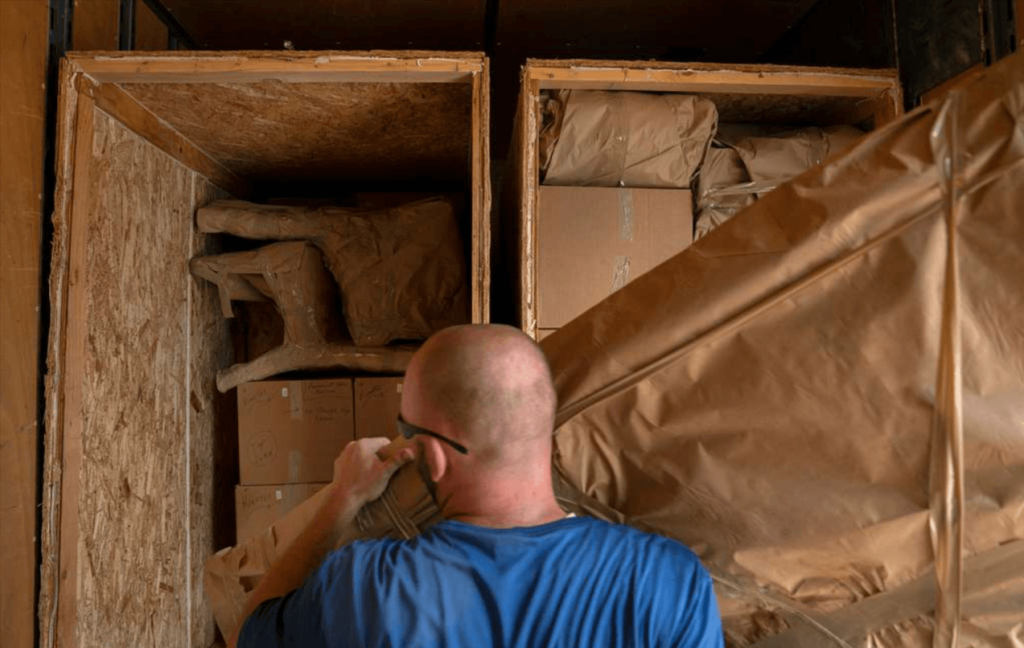 We offer hassle-free pickup and secure storage solutions for your belongings. Additionally, our packing services ensure your items are safely stored until you require them once more.