Commercial Movers
When your business needs to move, we can move it, fast, efficiently and professionally.
Commercial Movers – Your Business is Our Business
Moving an entire business can be a daunting task. With a multitude of factors to consider, moving a business is more than packing and loading desks. Do your electronics need to be accessible? Do you have sensitive documents that need special care? Our highly-trained veteran movers are experts in moving your business. Whether you're moving a retail or office location, we've got you covered. We are expert commercial movers with the skills and ethics you need to get the job done right!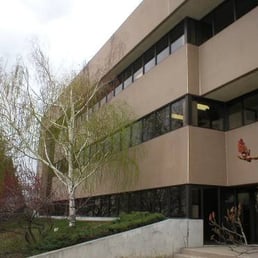 Business Moving Service
Two Veteran Movers is the only Military Veteran Commercial Moving Company in Colorado. Our movers are military veterans who are as dedicated to your move as they are to our country.
Giving Back
As a local business, we want to create jobs in the community. But more than that, we want to give back to our employees. Each move Two Veteran Movers does provide greater opportunities to our veterans. We value our customers and our veterans alike.
Our mission is to help put an end to veteran unemployment in Colorado. By hiring a veteran, you're helping not only a local company but those who have served as well. and help our heroes in every way possible. Even our owner is a veteran.
Want to hire Two Veteran Movers?
We are Military Veterans. By using us, you're helping put an end to Veteran unemployment. We take pride in our service and have one of the lowest damage claims in the state! Call us today and let us prove it at (970) 812-1616.
Beyond our traditional loading and unloading with our truck, we have many types of Commercial Moving Services. No matter what your moving needs are we have you covered.
Moving Services provided by Two Veteran Movers
Hiring Two Veteran Movers for your next commercial move for your business is easy as 1,2,3,4 and get back to work! We'll handle the rest!
Call (970) 812-1616 to schedule your move.
On your moving date, we arrive on time at your business, photograph the location and furniture, protect your companies belongings and location with blankets, wrappings and load the truck.
We transport your belongings to your new location and unload them to your new business location.
Once complete, we'll confirm with you that the location and furniture are in the same condition.
Areas we cover with our Commercial moving services.
Fort Collins
Greeley
Windsor
Timnath
Loveland
Boulder
Denver
Surrounding Areas
Moving can be stressful but picking a moving company doesn't have to be. Simply call us at (970) 812-1616 and let us take care of the rest.
Stop the moving stress and let us do it for you.