Same Day Moving and Next Day Moving Services
Sometimes you need urgent moving services!
We've all been there. For whatever reason, you need to move and you need to move NOW. While that can be a stressful and daunting task, it is not impossible. Two Veteran Movers bring the right movers and the right equipment! We are your same-day movers! With Two Veteran Movers, a Same-Day move is almost always possible.
Same Day Movers
Same-Day or last-minute moves means attention to a multitude of details in a very limited amount of time. Moving, whether it's the same day or in advance, comes with a long list of things to do at your current home and your new home. Two Veteran Movers can take some of that headache away. Our same-day movers are prompt, efficient, and pay attention to detail.
We can help you with the Same day or Next Day Moves often all over Northern Colorado including:
Fort Collins, Greeley, Timnath, Loveland, Boulder, Estes Park, Denver and the surrounding areas.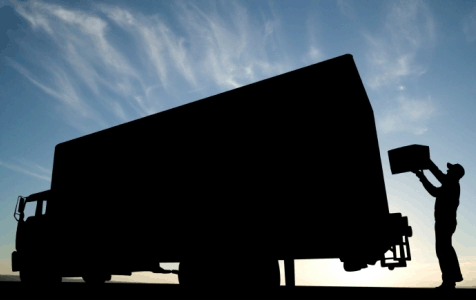 Reliable, Same Day Movers
Give us a call at (970) 812-1616 or Request a Moving Quote.
When you call Two Veteran Movers the stress is gone, no matter if it's the Same Day or Next Day move or many months from now. Other moving companies cannot boast of being Veteran owned and operated!
Call us now at (970) 812-1616 or Request a Moving Quote online and you'll never use another Moving Company again! Two Veteran Movers is the same day movers you can depend on!
Moving Services provided by Two Veteran Movers
Hiring Two Veteran Movers for your Same Day Move or Next Day Move for your next move is easy as 1,2,3,4 and get back to relaxing! We'll handle the rest!
Call (970) 812-1616 to schedule your move.
On your moving date, we arrive on time, photograph the location and furniture, protect your belongings and dwelling with blankets, wrappings and load the truck.
We transport your belongings to your new location and unload them to your new location.
Once complete, we'll confirm with you that the location and furniture are in the same condition and in its right place.
Areas we cover with our Same Day Moving and Next Day Moving services.
Fort Collins
Greeley
Windsor
Timnath
Loveland
Boulder
Denver
Surrounding Areas
What are you waiting for? Call Two Veteran Movers at (970) 812-1616. Hire a hero to help you with your next Same Day Move.
Stop the moving stress and let us do it for you.