Senior Movers
We bring the extra understanding and care to help our Seniors.
Senior Moving can be very dynamic and we know this. It's a completely different type of moving and at Two Veteran Movers, we Adapt and Overcome. HOOAH!! We are the best senior movers.
We serve our clients with a higher level of care and professionalism.
Senior Moving is dynamic and different with each case. Our mission is to provide a stress-free transition for our Senior customers.
We take the extra care with those precious knickknacks and even ensure the cat isn't let out. Many of our senior customers are veterans themselves; brothers in arms!
Our goal is to provide every customer, especially our senior customers, with a happy and positive experience.
Our senior movers can help move from one house to another, to a retirement home or nursing home. We have the experience and can get the job done.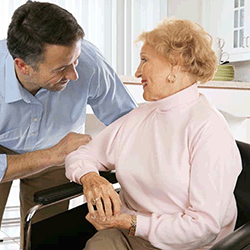 Why the little things matter to our Senior clients
Our Seniors are in their golden years and the little things do matter. Some objects are irreplaceable. A dropped box can mean some precious memory is gone forever. We understand this fact and we prepare for it on all our Senior Moves. We treat your belongings like they're our own. We'll protect it and get it there better than anyone else.
Moving Services provided by Two Veteran Movers
Hiring Two Veteran Movers for your next Senior move is easy as 1,2,3,4 and get back to enjoying life! We'll handle the rest!
Call us (970) 812-1616 and speak to a Veteran Moving Specialist who can get your Senior Mover Quote.
Call (970) 812-1616 to schedule your move
On your moving date, we arrive on time and make sure to take extra care of the senior's needs and wishes, photograph the location and furniture, protect your belongings and location with blankets, wrappings and load the truck.
We transport your belongings to your new location and unload them to your new home.
Once complete, we'll confirm with you that the location and furniture are in the same condition and in its right place.
Areas we cover with our Senior moving services.
Fort Collins
Greeley
Windsor
Timnath
Loveland
Boulder
Denver
Surrounding Areas
Moving can be stressful but picking a moving company doesn't have to be. Simply call us at (970) 812-1616 and let us take care of the rest.
Stop the moving stress and let us do it for you.